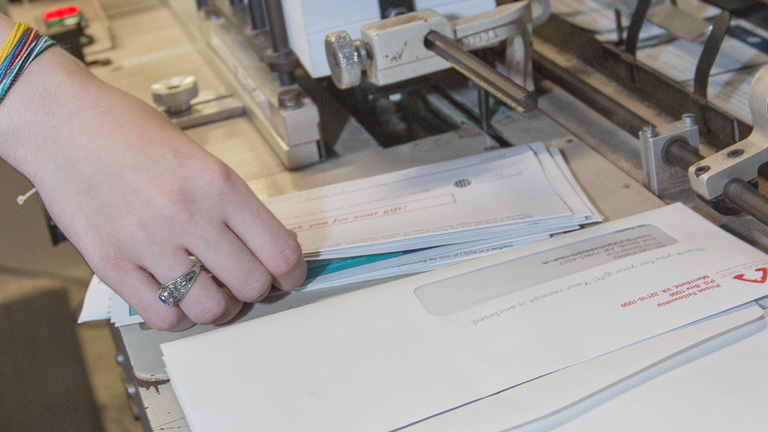 Exceptions Get Special Attention
The reality is that all donations cannot be processed with high-speed scanners.  There are always exceptions and that's when DMP's Exceptions Team steps in.  Even though the number of exceptions is small, they should receive the same special attention as other items.
Our team focuses exclusively on "high touch" services and item exceptions. We understand the importance of exceptions handling and how it might directly affect overall constituent satisfaction and relationships.  DMP's team is specifically trained in these types of special processing and understands the importance.  They are experienced in providing exceptional customer service and and are fully knowledgeable about your specific needs and requirements.
Special Handling Options
Return rejected item and/or response to the constituent
Direct entry into database, if neccessary
Database lookup (or other queries) for checks, if required
Other special or unique needs as defined in requirements
Exceptions handling and processing is a core capability of DMP, so rest assured we process each with the attention, efficiency, and care you expect from your processing partner.