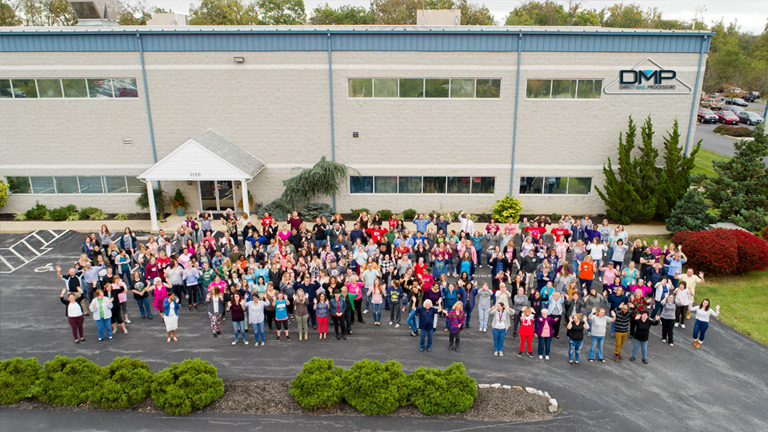 A Proud History.  An Exceptional Team
Our Company
Founded in 1992, Direct Mail Processors (DMP) is a world-class response processing services provider. We process donations and payments for non-profits, governments, and commercial clients nationwide. Our services include traditional direct mail processing, as well innovative digital solutions.
DMP's long-term client relationships are driven by a single focus:  understand every client and deliver the most accurate, efficient, and secure services possible coupled with superior customer service.
Milestones of Success
1992 – Mike Murray incorporates DMP
1993 – Hired 1st employee
1996 – 1,000,000 Items Processed
1999 – Developed DMP Campus (Completed DMP Building #1)
2001 – Launched DMP e-commerce solution
2005 – Completed DMP Building #2
2006 – Fully Level 1 PCI DSS compliant
2008 – Introduced DMPimage+ (online image storage/retrieval)
2009 – Created Donor Relationship Team
2012 – Continued to expand DMPdigital services
2013 –  More than 1,000,000,000 Items Processed
2017 – Announced Same-Day Processing
2019 – Developing plans for an offsite facility for redundancy, backup data security, and operational expansion.