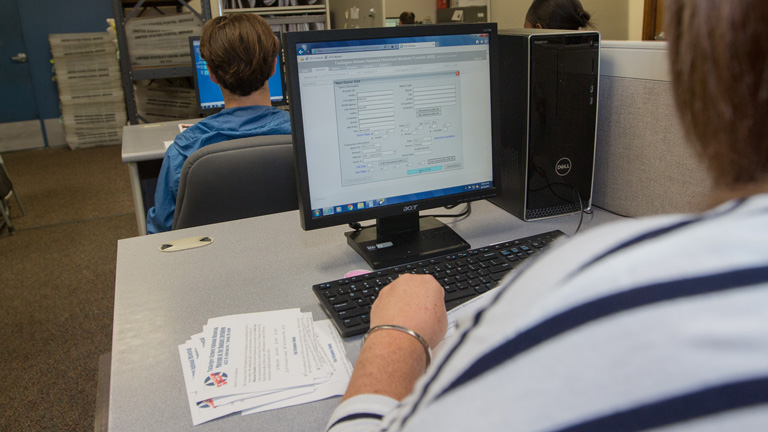 Think Outside the Envelope
Since our inception, DMP has continually invested in mail and remittance processing to create the most efficient operations in the industry. From mail extraction and data entry to scanning and imaging, DMP's production equipment and processes are highly efficient and secure.
Now, we've accelerated our digital strategy and are building even more digital solutions for our clients.
Acknowledging the impact of the Internet and mobile on our clients, we've developed advance online solutions to complement our traditional operations. DMP understands how both giving and paying activities are changing rapidly to reflect evolving society trends. There's a major shift underway and DMP is evolving to provide the solutions you need. That's why we created DMPdigital.
One Source for Digital Services
The DMPdigital team delivers an array of online services and solutions designed to meet the needs of every client. Our team includes web designers, developers, and digital marketing specialists who have deep experience in the online market, including:
E-commerce

Online Giving

Donation Processing

Email Marketing / Marketing Automation

Database Integrations

Website Design and Development

Landing Pages for website conversions (lead to donor/payment)
Solutions with Impact
DMPdigital distinguishes us from traditional mail processing competitors. We take the time to fully understand your overall strategy, goals, and challenges. Then we craft a total solution (online and/or offline) that perfectly meets your donor/payment processing business needs 
DMPe-commerce

solutions are easy to implement and incorporate sustainer/profile management features.
DMPimage+ allows 24/7 client access to individual donations and payment documents.
DMPone is an industry-leading single, consolidated online reporting portal for clients. (Launching in 2019)

DMPmobile

will provide SMS/text-based donation capabilities.

DMPmarketing, currently in development, will support your fundraising efforts by delivering qualified donor leads to your website.
You may decide to focus on one particular area. That's fine. We'll create a proposal with recommendations that fit your requirements perfectly.
No Worries…
Finally, DMP's online solutions are designed to fully-integrate with our traditional mail / payment / donation processing services. We work with your team to develop a cost-effective, comprehensive solution – and that means one partner, one source for your service needs, including reporting and account management.