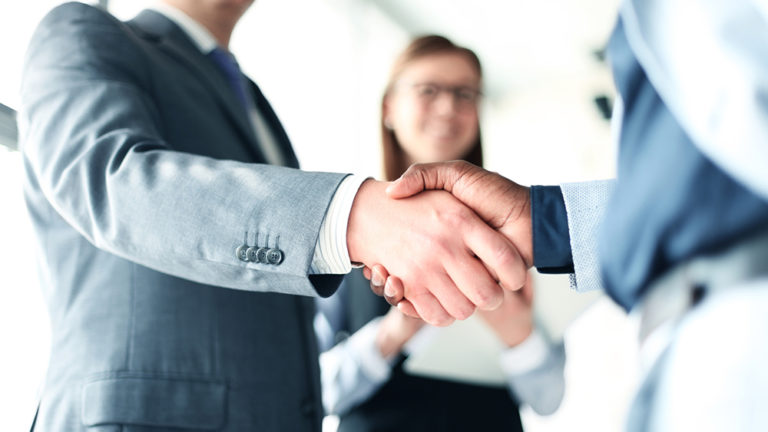 Our Clients Are Everything
DMP's primary goals are simple:
Provide exceptional value and performance, and
Develop long-term, meaningful relationships with every client.
Below are a few clients' comments about DMP's services and people.
---

"AOPA has not only enjoyed our long standing relationship with DMP, but our organization has benefited from their exceptional work and dedicated staff. We are a fairly complex client with a different nature of business than most non profits given that we are also a Membership organization that requires special knowledge and procedures. DMP has always exceeded expectations and they have been a tremendous asset as our organization grows and changes. They are a great business partner and we look forward to enjoying many more years of our strong relationship."

Charles R. Lehman
Assitant Dept Manager Member Services
Aircraft Owners and Pilots Association
"I've worked with DMP for over 25 years. Their staff is very professional and responsive, and their overall customer service is excellent. Their security is the best I've seen in a caging facility. That's why I regularly recommend DMP's services to non-profit organizations, big and small."

Kathleen Patten
President & CEO
American Target Advertising, Inc.
"From onboarding to our continued partnership, they are always prompt with responding to our needs and questions. They consistently and actively make sure our donations are processed and acknowledged timely. Direct Mail Processors are wonderful to work with. They have become essential to our success."

Allison Fleming
Associate Director of Annual Giving & Membership
The Ronald Reagan Presidential Foundation and Institute
"Without DMP we couldn't provide the quality experience we want our donors to have when they give to Yosemite Conservancy."

Debra Holcomb
Planned Giving Director
Yosemite Conservancy
"DMP has been a partner of MSAA for a very long time, and we appreciate the professionalism and responsiveness that we get from them on a daily basis.  They have been flexible with us, as we've changed databases and had changes to our business processes.  DMP continues to be a high-quality, low-cost partner to our organization."

Erich Fasnacht
Vice President of Development
Multiple Sclerosis Association of America (MSAA)
"We've been working with DMP since 2005 and I am always surprised and pleased at the level of customer service and performance, particularly given how many organizations they work with for caging. I wholeheartedly recommend them."

Kirk Henderson
Database Manager
Media Research Center
"Direct Mail Processors has provided caging and fulfillment services to the National Law Enforcement Officers Memorial Fund for over 20 years and we are extremely satisfied with the services provided. Our team at DMP provides pro-active project management and consistently delivers outstanding and timely work. They are highly qualified professionals who understand the non-profit industry and lockbox services."

Krista Humphrey
Director of Direct Marketing
National Law Enforcement Officers Memorial Fund
"We have been partners with Direct Mail Processors, Inc. for twenty years. DMP is always ready to help out when we have new projects. They have competitive pricing, excellent work ethics, and they are wonderful to work with. Whenever we have issues with a mailing, they quickly step up to help us in processing. They have been priceless when doing system conversions. We greatly value our relationship with them."

Diane Viands
Data Operations Manager
National Wildlife Federation
"Switching from our previous donation processing vendor to DMP has resulted in cost savings, as well as better customer service for both our staff and our donors."

Meg Martinez
Direct Response Manager
Children's Cancer Research Fund
"Direct Mail Processors are great to work with. They have been very accommodating with layout files and the complex nature of our business processing rules. Any issues we have had have all been addressed in a timely manner. I highly recommend them."

Nancy Thaler
Database Specialist
Partnership with Native Americans
"Audubon moved our entire caging operation to DMP in August 2015. Their attention to detail and responsiveness to our needs has proven invaluable to us."

Marc Scollo
Director, Finance Operations
National Audubon Society
"Since 2013, DMP has been a trusted partner of The Carter Center, allowing us to focus on the overall success of our fundraising program while they handle the details of mail processing. DMP is prompt, reliable, and flexible in meeting our needs, and we enthusiastically recommend them to others."

Kerry Meyers
Chief Development Officer
The Carter Center
"We have been using Direct Mail Processors for a little over a year now for our direct mail processing and receipt printing. They have been very reliable and the team seems to treat our ministry as if it was their own. Their great service and quick response to questions have enabled us to give our partners fast and accurate service while keeping our costs down."

Cathy Ludwig
Director, Operations
D. James Kennedy Ministries
"Guiding Eyes for the Blind has been working with DMP, Inc. since 2011. They are client focused, reliable, accurate and very responsive. A great company to work with!"

Karen McClure
Senior Director, Response Marketing
Guiding Eyes for the Blind
"DMP has become a trusted partner with our organization. Since we first engaged the services of DMP in 2016, we have added several other major initiatives for DMP to handle on our behalf because of the efficiencies they continue to provide, aiding us to fulfill our mission. They are very flexible and patient to meet our needs, and I would highly recommend them to others."

Heather Owen
Manager, Donor Services
The Gideons International