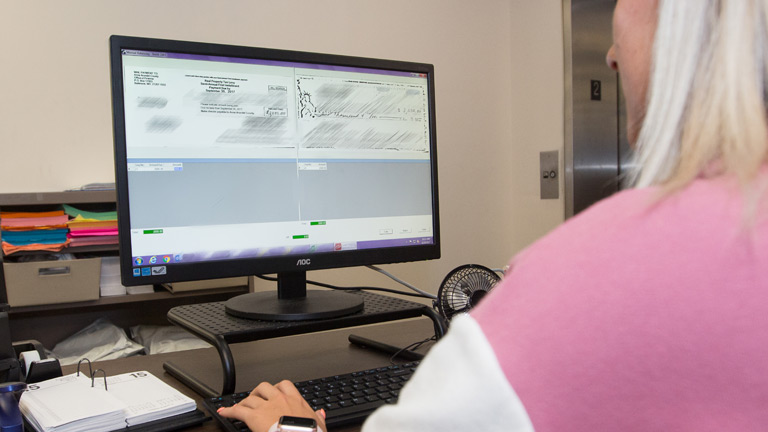 Advanced Image Retrieval System
Secure, Online 24/7 Access to Donations
DMPimage+ is our advanced online donor Image Retrieval System that provides our clients with critical payment information real-time when a check is deposited.  The cornerstone of this system is a state-of-the-art document image database. All scanned images are uploaded to our secure image bank on a daily basis and are available for viewing anytime via our secure website.
Advanced Search Capabilities
DMPimage+ clients search check images, as well as direct mail response images, online with enhanced query capabilities.  The system's enhanced imaging capability eliminates the typical need for the photocopying and shipping expenses of physical documents. To track the activity of your online donations, advanced reporting features are also included in the application.
Donor and donation/payment images and information is available based on:
Date range
Name
Address
Amount
Date
Authorization number
And other search queries based on data capture
In addition, DMP can provide either automated e-mailing of donation information or batch processing and transmission of files on a daily basis.
The DMP imaging program meets all Internal Revenue Service requirements for Electronic Storage of Books and Records.
Visit the

DMPimage+

portal