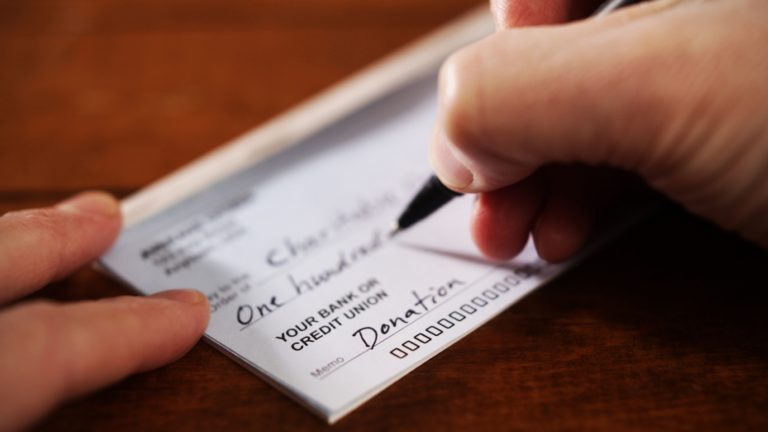 No matter how long you have been working in nonprofit fundraising, there is always one metric you can improve: retention. Automatic giving is one of the best ways to do it.
Consumers are increasingly making automated payments to manage their lives and it's up to fundraisers to offer donors the same convenience. It's really a win-win, because automated giving yields a more predictable revenue stream.
Rachel Kottler, digital account manager at Lautman Maska Neill & Company along with Drew Daniels, deputy director of online strategy at the Human Rights Campaign (HRC), and Caitlin Toynbee, CFRE, senior manager of monthly giving at HRC talked about how to build a strong multi-channel sustainer program during a session at the 2018 Bridge To Integrated Marketing Conference in National Harbor, Md.
The panel talked about two types of sustaining gifts – monthly and annual auto renewal.
Automated giving on a monthly — or annual — basis is huge for HRC, and the panel gave tips on how marketing automation can help strengthen direct response programs of any size. Some suggestions included: setting up automated upgrade emails; decline emails; triggered invitations based on behavior; and, recapture emails.
To build a monthly giving program, they recommended targeting recent donors with an "ask" to give monthly through multiple channels such as telemarketing, email and Facebook advertising. At the same time, they made it clear that you can ask your non-donors to become sustainers, too. But when you do, you might find more success if you lower the ask amount.
In addition, they stressed the importance of adhering to best practices. This includes:
* Using data to increase personalization, especially within the case for support.
* Creating urgency by including a goal and a deadline.
* Focusing on the benefit for the organization, and the benefits for the donor.
* Testing within your messages – graphics versus plain emails, amount being asked for, benefits heavy vs. issue-based content, and more.
The auto renewal concept is a newer one adopted by HRC and other organizations. HRC has found success offering this option "at check-out," and they emphasized the need to get the infrastructure in place before offering this program.
Some points to consider:
* What is the donor journey like after joining the auto-renewal program?
* How will you ensure they have additional giving, and upgrade opportunities?
* Automating a decline series to account for lapsed credit cards.
Through strategies like these, HRC has been able to get 37 percent of their file to give monthly and 15 percent to give via auto-renewal.