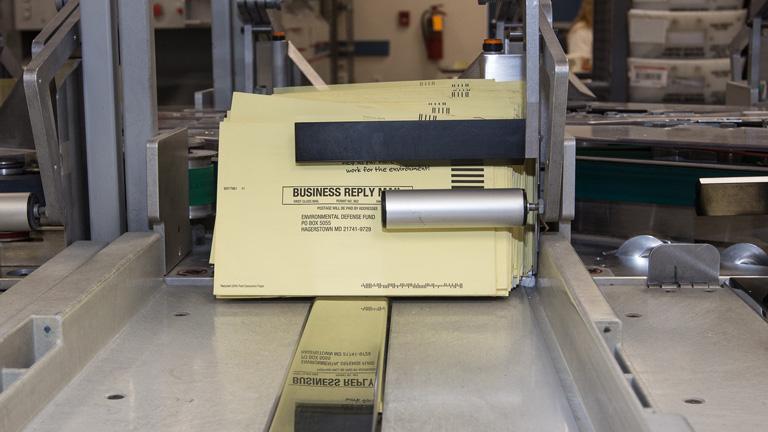 Greetings Everyone,
I hope you had a nice Thanksgiving. It's hard to believe that year end is just 15 working days away.
I wanted to let you know that we have been working very diligently here at DMP to ensure that we are staffed properly and have all of the necessary resources in place to handle the anticipated surge of volume in December and well into the first quarter of 2018.
If you have not already done so, please notify your DMP Account Manager of any special handling procedures that you have for year-end as soon as possible. It is very helpful for us to have these procedures well in advance of December 31st so that we can implement them properly especially since things tend to get a bit hectic during that last week of the year.
We understand how important it is for you to close out 2017 quickly and accurately. We will certainly do our part to make sure that you have a great year end.
Most of our clients experienced a bit of a downturn in volume and donations during September and October which was more than likely due to the natural disasters experienced in late August and September. I am happy to inform you that it appears volumes are back on track and holding strong during November.
I also wanted to make you aware of several additional services available at DMP in case you are not already utilizing them. We are capable of handling your acknowledgement and fulfillment services. We also have a very robust, web based image system that enables you to view images of your documents and checks 24/7. In addition, we can handle the processing of your monthly sustainer files for both EFT/ACH and credit card donors.
Please contact your Account Manager if you would like more information on any or all of these services. We would be happy to provide you with a quote.
Thank you very much for your business. We greatly appreciate our partnership with you and your organization.
Best wishes for a great year end and very successful 2018!
Mike
Michael A. Murray
President
Direct Mail Processors, Inc.