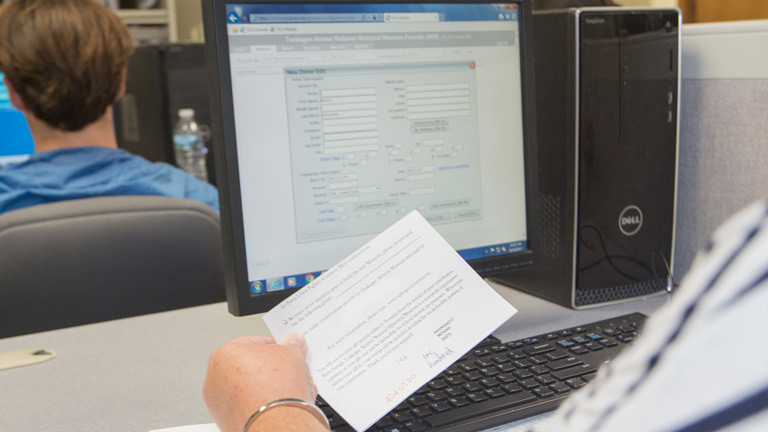 Advanced, High-Speed Scanning Technology
Today, data capture and imaging is the cornerstone of efficient donation processing. DMP's Scanning & Imaging Team utilizes the most advanced hardware and software technology available. Our data capture platforms can be customized to meet client needs. The volume of  donations processed utilizing our high-speed data capture and imaging system increases daily.
Our scanning system also enables web-based image retrieval that provides our clients with critical payment information as soon as the check is deposited. All scanned images are uploaded to our secure image application database on a daily basis and are available for viewing 24/7/365 via a secure login on the DMP website. Our imaging system, DMPimage+, meets the Internal Revenue Service requirements for Electronic Storage of Books and Records.
Benefits with Impact
Improved data entry accuracy rates
Decreased costs of data-capture
Ability to customize direct mail marketing campaigns
Faster donor acknowledgements
More timely acknowledgments that promote future giving
Immediate online access to donation images and data
DMP also provides manual data entry that facilitates high-speed electronic file transfer and processing. In addition, our team can key directly into the client's database system.